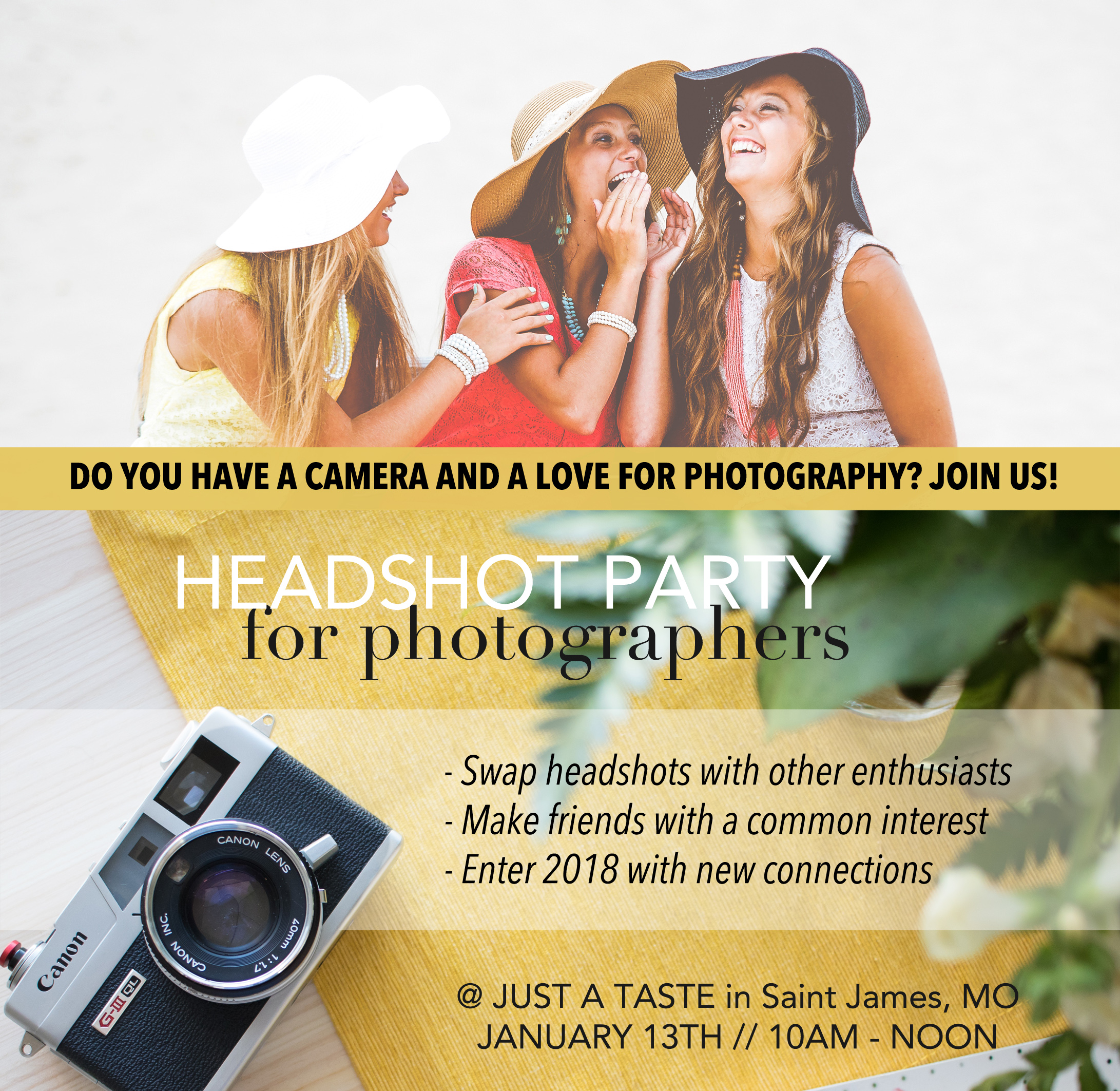 FOR THE LOVE OF
PHOTOGRAPHY
You're invited - Limited seats
When: JANUARY 13th // 10am - Noon
Where: JUST A TASTE // Saint James, MO
Admission: Free if you tag friends in this Facebook post
RSVP: Please RSVP at the bottom of this page
What to bring: A smiling face & your camera
What to wear: Anything you feel pretty in
Who is invited? All photography enthusiasts!

 
FREE MINI CLASS
ASHLEY'S 5 TOP TIPS TO TAKE BETTER PHOTOS
15 minute crash course

"I love photography. I have spent the last decade in the photography industry creating and improving my craft. Sharing my passion with other photographers is one of life's greatest joys. I enjoy making new friends, decorating my home, & talking about anything photography related. I look forward to meeting you!"